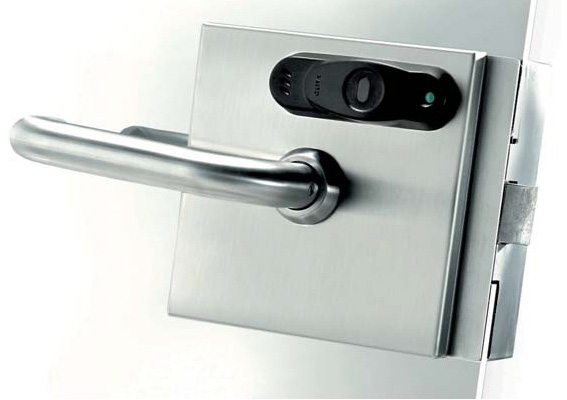 The XS4 glass door lock's exclusive design makes it compatible with a wide range of commonly used glass door designs, including those already fitted with a built-in lock. It's unique 'sandwich body' design also makes for easy installation without having to replace the door.
MAIN FEATURES
Block mechanism escutcheon.
ID technologies available: i-Button, DESFire, DESFire EV1, Mifare, Mifare plus, Mifare Ultralight C, Inside Picopass, LEGIC Prime, HID iClass, SKIDATA.
Body and escutcheon made of steel.
Dimensions: 148.5mm x 135mm x 38.5mm.
Door thickness compatibility: 8mm to 12mm.
Sandwich body design for an easy installation.
Mortise lock incorporated in the electronic escutcheon.
Available in satin stainless steel finish.
Counter strike available for glass to glass doors.